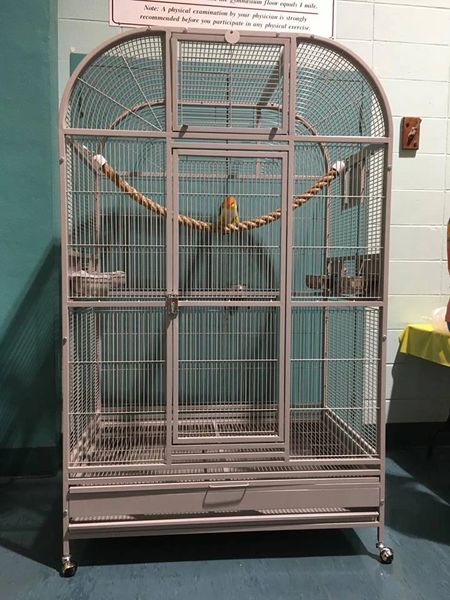 Littles Dome 45" x 30"
This is our newest addition to the line of Natural Inspirations Parrot Cages.  Small birds often have few options for big cages due to the bar spacing.  Now we have made a beautiful, functional, large dome tope enclosure designed specifically for our loving littles!  This cage has 4 SS food bowls with outside access doors.  Slide out grates and trays, a fold down top door, a large entry door, and 1/2" bar spacing with sturdy 4 mm bars.  Available in platinum color only.  Order yours today and give your littles a chance to spread their wings! 

Recommended for budgies, cockatiels, ringnecks, senegals, caiques, timneh greys, red bellies (and other small poicephalus) as well as mousebirds, softbills, and small mammals like sugar gliders.